CAFM Software
What is CAFM software?
Computer-Aided Facility Management (CAFM) software is a tool that enables businesses to plan, monitor and execute activities involved in preventive maintenance, asset management, operational facility services and other customer service functions.
Sometimes the term 'CAFM' is used interchangeably with 'CMMS', Computerised Maintenance Management and/ or 'EAM', Enterprise Asset Management. Whilst all three of these types of software have similar functions in common, CAFM software has its own specialist niche: aiding facilities management.
CMMS software focuses on scheduling and tracking the maintenance of assets, and EAM software is a long-term planning system that tracks, monitors and reports on the condition and profitability of assets throughout their lifecycle.
Ostara Systems Limited are leaders in innovative CAFM software – Request a free demo today and see for yourself
What can the Ostara CAFM system do for your business?
Information is at the core of CAFM. Our software is designed to help businesses and departments all over the UK plan everything relating to a building or facility, covering all aspects of its daily operations. Here are six ways in which our CAFM software can help your business and its various functions.
Our CAFM software helps facilities managers by ensuring complete financial control. Our system has the ability to set bespoke rules of authority, allowing varying levels of hierarchical access and control.
Our CAFM system can help you generate cost savings by paying only for what you get. Alongside this, it can also improve your financial accuracy with evolving accruals.
With our system, you can increase the efficiency of call taking at your helpdesk or call centre with point and click selection of faults, contractors and schedules.
With the assistance of our CAFM software, you can have absolute control of planned maintenance, and increase efficiency and control over changes to contracts and its subsequent impact on work orders.
Property management / Estates
A great benefit of using the Ostara CAFM solution is that it allows for total flexibility when owning the data, alongside peace of mind in being able to prove legislative compliance.
For end-users, one of the benefits is increased visibility and awareness of maintenance issues, real-time feedback and reduced administration relating to site compliance.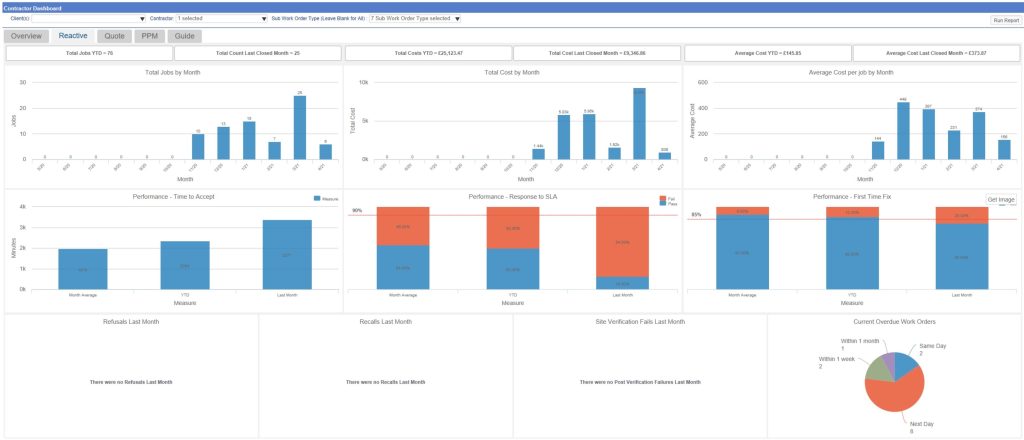 Ostara Systems ▬ UK-wide CAFM software
Here at Ostara Systems, our CAFM software is a delivery model known as 'SaaS' (Software as a Service), meaning that the software and all associated data are centrally hosted in the cloud. One of the biggest advantages of cloud-based software is that it reduces IT support costs as there is no longer a requirement for in-house hardware and software maintenance. 
With Ostara Systems, the SaaS maintenance and upgrade process is seamless for our clients across the UK.
Ostara Systems offers three platforms through which you can access the CAFM system: 
A desktop application

A web portal 

A mobile application
What makes us different?

Our aim is to produce a CAFM system that is flexible enough to manage all approaches taken by clients within the facilities management sector

The Ostara CAFM system has the capability to manage:




1) Both single source and multiple trade specific sub-contractor models




2) Ability to work across countries in multiple time zones with different currencies and in multiple languages




3) Can respond to strict client demands such as financial control and compliance, as well as maintain a high level of ease of usability and functionality
Maximise cost & time savings, increase efficiency
Rather than focus simply on maintaining a database of client information, the Ostara ideology is one that is driven by a focus on a number of key elements, including the often complex area of building compliance.
Ostara's financial control configuration includes accrual spend and budget management facilities, providing clients with the ability to gain cost control and savings. This is combined with powerful reporting tools that allow clients access to real-time data regarding all aspects of their maintenance environment, meaning they are able to make more informed decisions.
By supplying us with as much information as you can, we can create a bespoke system that ensures you can gain maximum value and benefit from the application. Our aim is to help you improve long term planning of the facilities, space, maintenance, services and budgets, alongside ensuring an effective alignment with your core business needs.
Key features of the Ostara CAFM software
Interested in learning more about our CAFM software features? Visit our dedicated page. Alternatively, you can call us on +44 (0)844 880 2582.